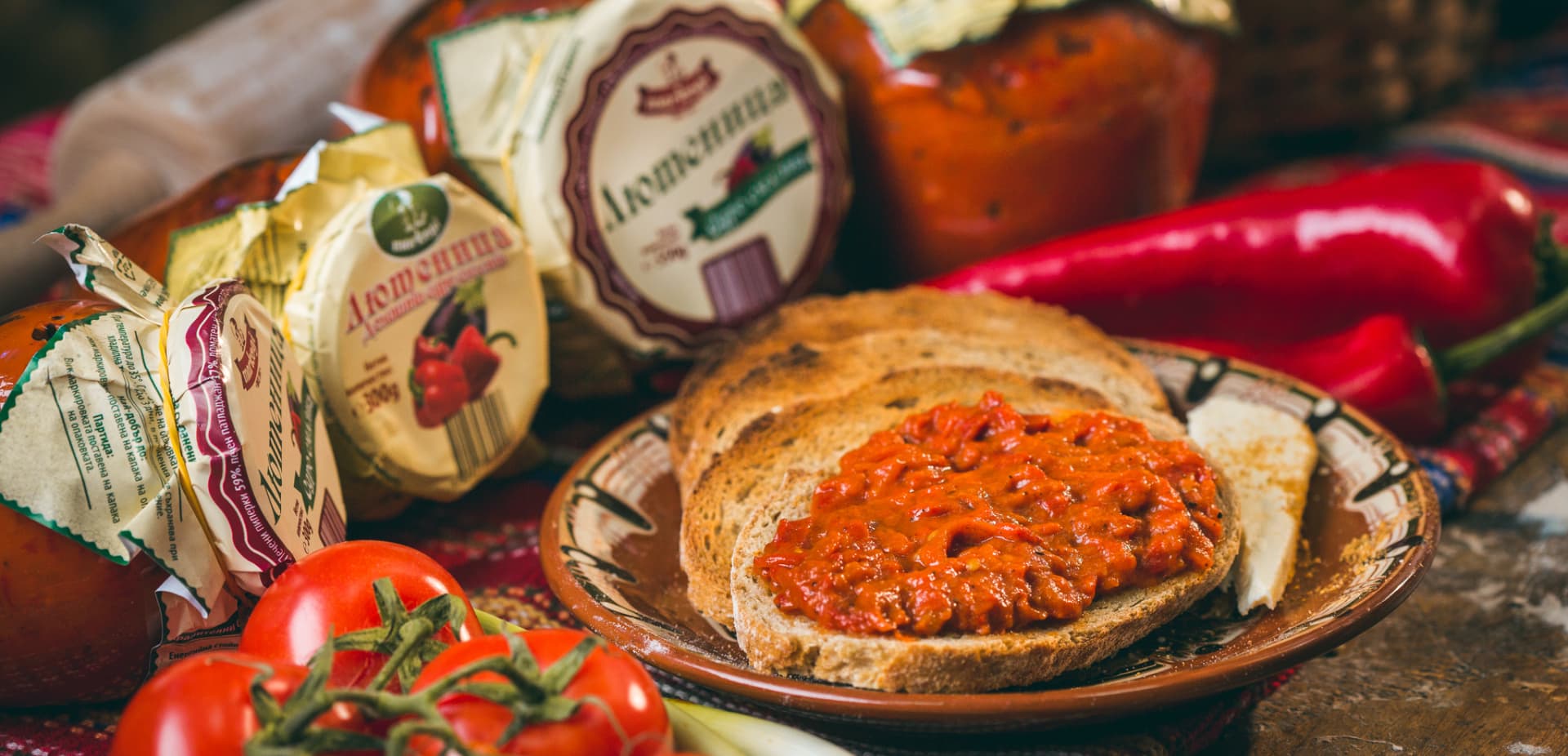 A LEADER IN PRODUCTION OF LJUTENITSA, KYOPOOLU, MALIGIANO AND OTHER HIGH QUALITY PRODUCTS, TRADITIONAL FOR THE REGION
MORE THAN 20 YEARS OF SUCCESSFUL BUSINESS WITH CLIENTS FROM OVER 20 COUNTRIES.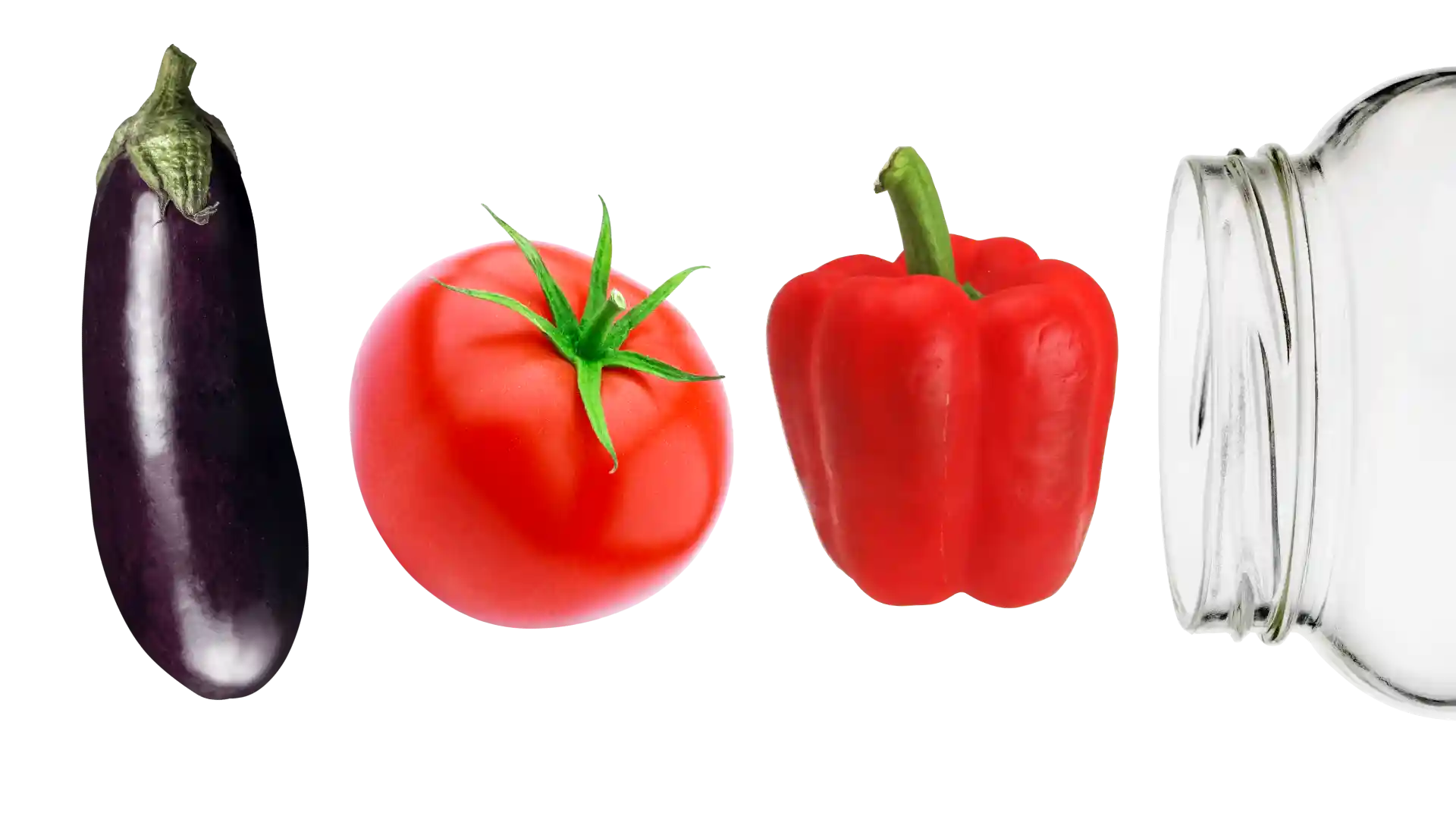 We take the best from the traditions in the past and present, in order to produce high quality products with which we feed also our children. We use the recipes of our grandparents combining them with our production and technological know-how. We have even kept the traditional hand-labor to save the authentical taste. In other processes we use modern technology to get high quality, longer shelf life and strictly avoid using preservatives.
We are very flexible for implementing new recipes, different sizes packages, we can produce also products under private label. We work with over 10 different brands from Bulgaria and abroad. Our partners are from USA, Russia, France, Germany, Spain, Greece, England, Czech Republic, Poland, Romania, Singapore, Japan, China and since recently Bulgaria. We are open for new ideas, new products, new partners. We believe that being a loyal and persistent partner is our biggest strength. That is the best basis for companies, interested in high quality canned vegetables.
Selected products are certified with V-Label.
V-Label is internationally recognized certificate for vegetarian/vegan products.
Markogi LTD originates from Kontrakt-Nikolay Gadjev, founded by eng. Nikolay Gadjev, initially for trading.
Nikolay Gadjev built a workshop for processing and preserving forest mushrooms. The whole production was exported to France.
The workshop becomes a small factory for production of canned vegetables and Bulgarian ljutenitsa (cooked Autumn vegetables). The factory has its own roasting tunnels for peppers and eggplant, also cold storages with capacity of 140 tons. The trademark Markogi was created and patented.
Markogi Ltd succeeds Kontrakt-Nikolay Gadjev. Partners are the members of the Gadjevi family.
A new factory was built, which is in accordance with the EU legislation for food production. During the same year was created the trademark Veganitsa, which combines the words Vegan and Ljutenitsa. This trademarks is used for production of sterilized 100g pouches of Ljutenitsa and Ketchup.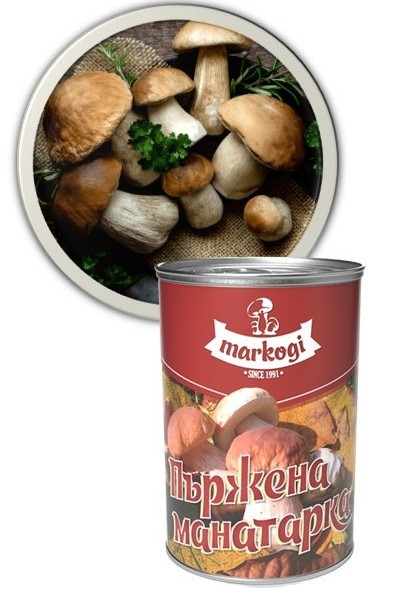 Today Markogi Ltd is a leading producer of Ljutenitsa, Kyopoolu, Maligiano and other products typical for the Bulgaria region. The factory is in accordance with all requirements of the EU for production of food products. The company has implemented HACCP system for internal quality control. The factory is built on two floors. The first floor is storage rooms and cold storages. The second floor is for production and a sales store. During the summer-autumn season, there are up to 110 workers at the factory.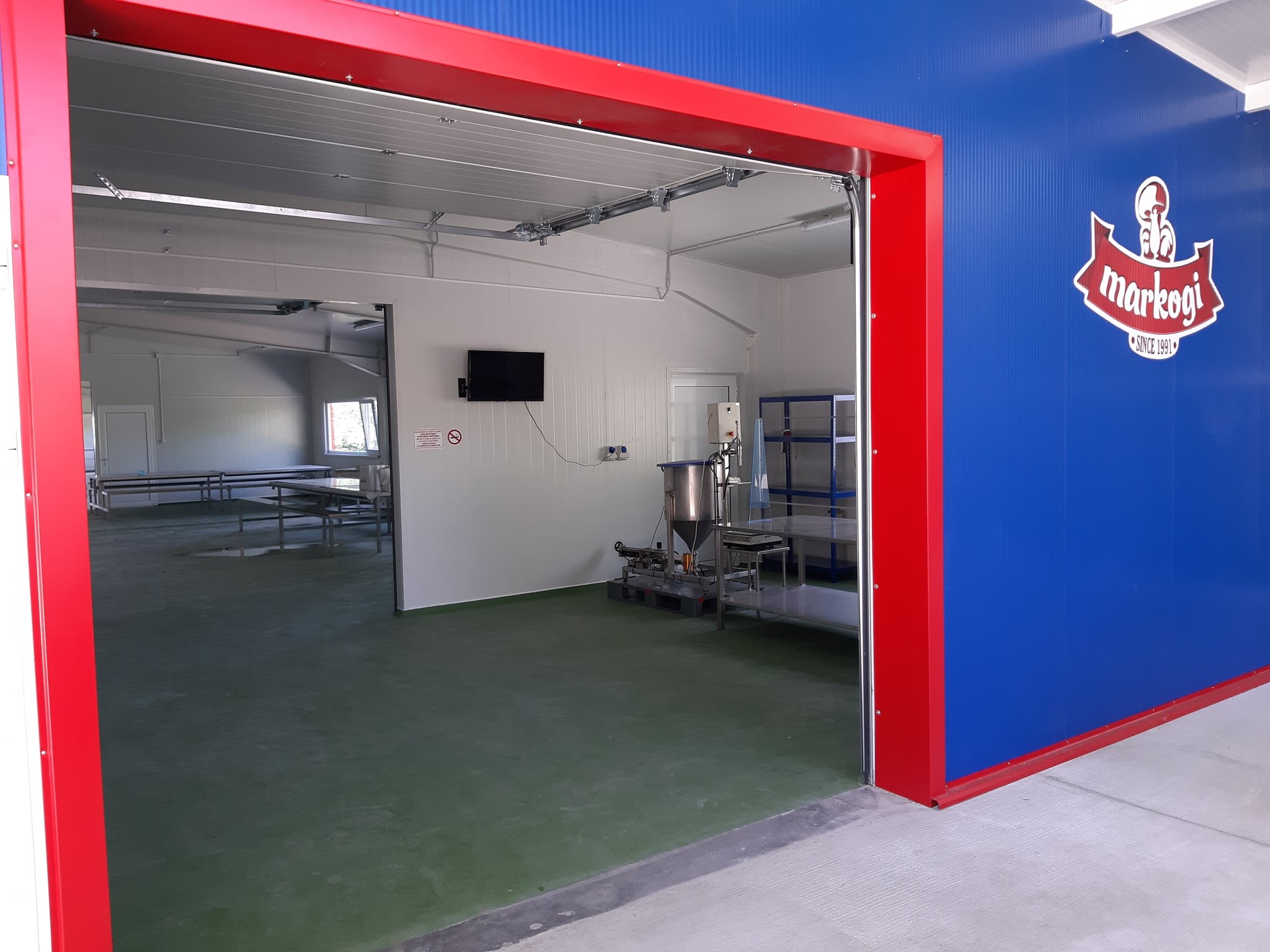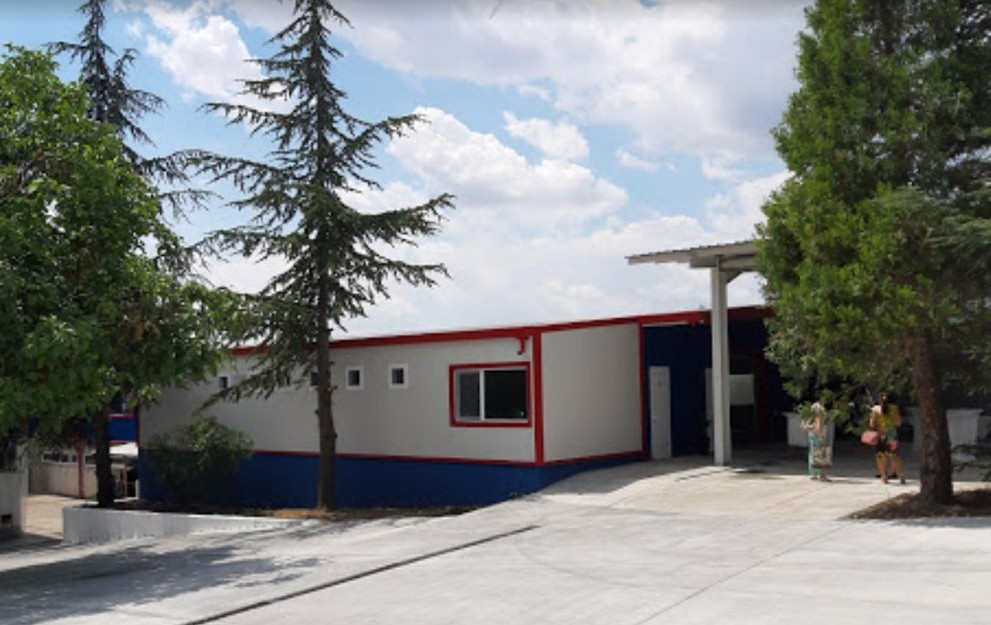 The capacity of the factory is more than 1.5 tons Ljutenitsa per day.
Markogi offers more than 50 different products for the domestic market and for export.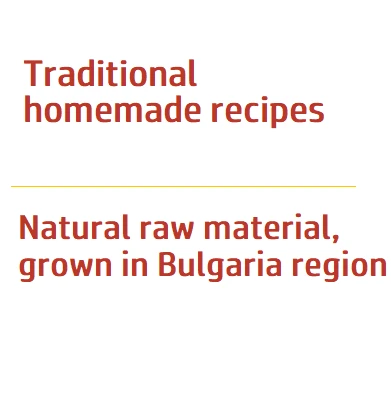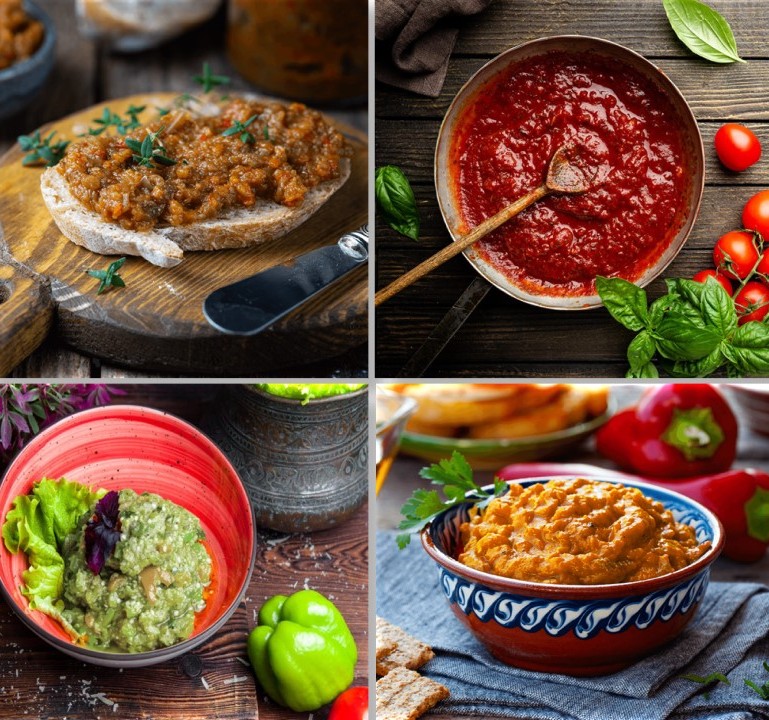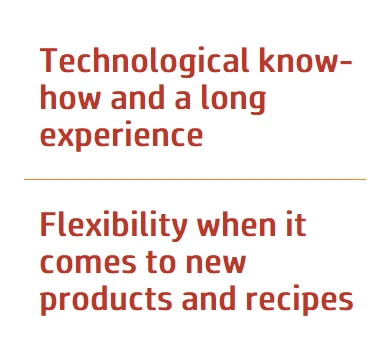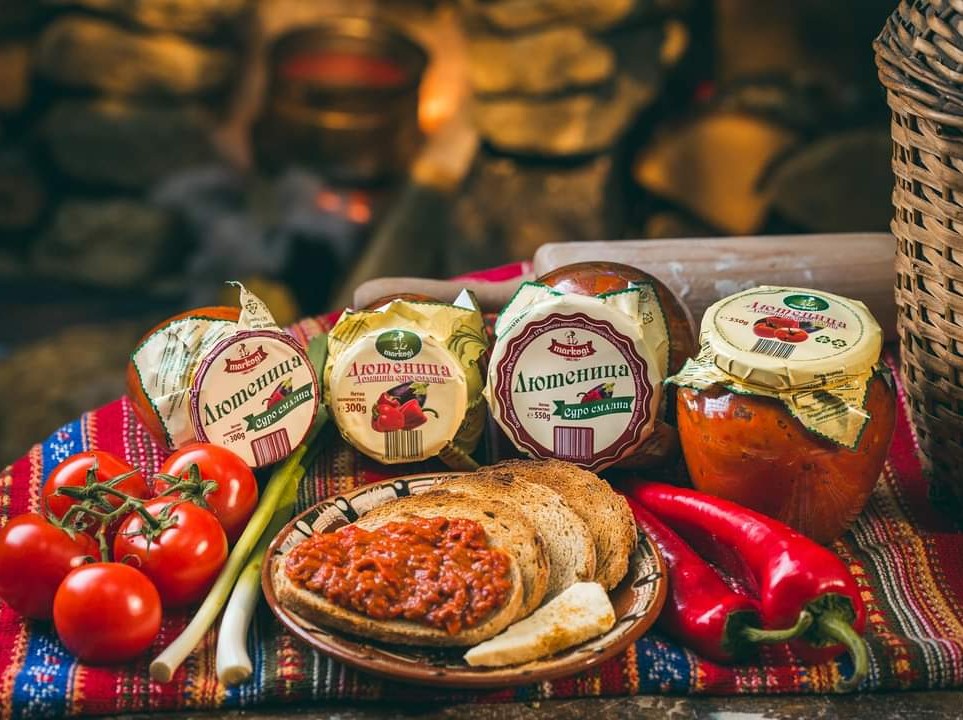 The recipe of Ljutenitsa "Markogi" is inherited from our great grandparents. They have carefully selected the best quality peppers, eggplants and tomatoes in order to achieve a full flavor and for their children and grandchildren to enjoy food with an abundance of vitamins.
Our Ljutenitsa is not fried, it is vacuum cooked, which makes it healthy and recommended for consumption by people with sensitive stomachs. There are no preservatives, colorants, or chemicals.
Lab analysis shows that Ljutenitsa Markogi contains very high Antioxidant Activity, because of the high quality raw material. In 100 g Ljutenitsa there is the daily dose of Vitamin C.
BULK LJUTENITSA
Sometime after Ljutenitsa in jars became a part of the company's portfolio, many of its fans became nostalgic for the old days, when they personally filled jars and sterilized them. This is the beginning of the Bulk Ljutenitsa from Hrishteni village.  
HOMEMADE
CHUNKY LJUTENITSA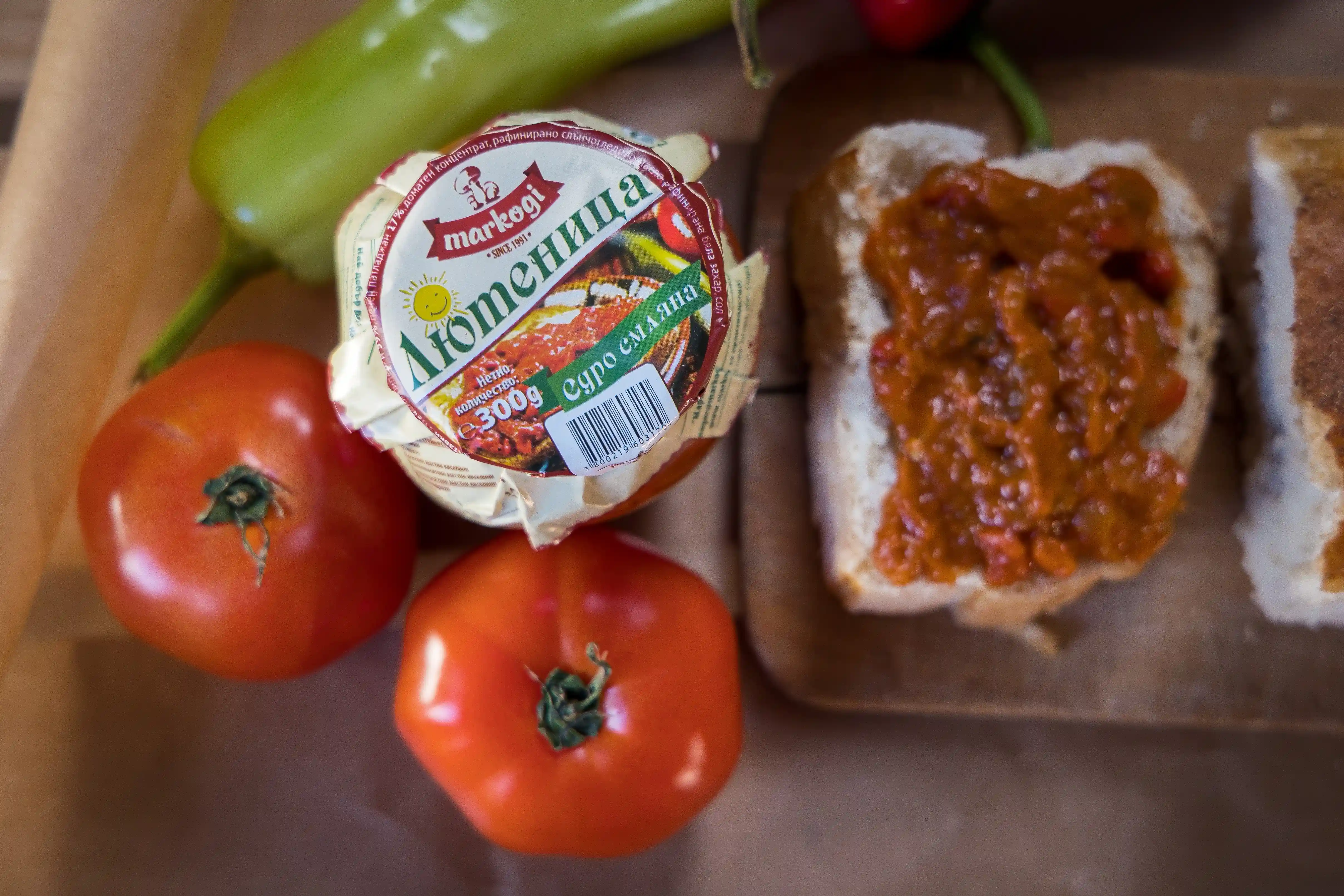 INGREDIENTS
Roasted, peeled, grinded red peppers, tomato paste, roasted, peeled, grinded eggplant, sunflower oil, cooking salt, sugar, spices (black pepper, cumin).
The ready product is filled in glass jars and is sterilized.
Shelf life – 24 months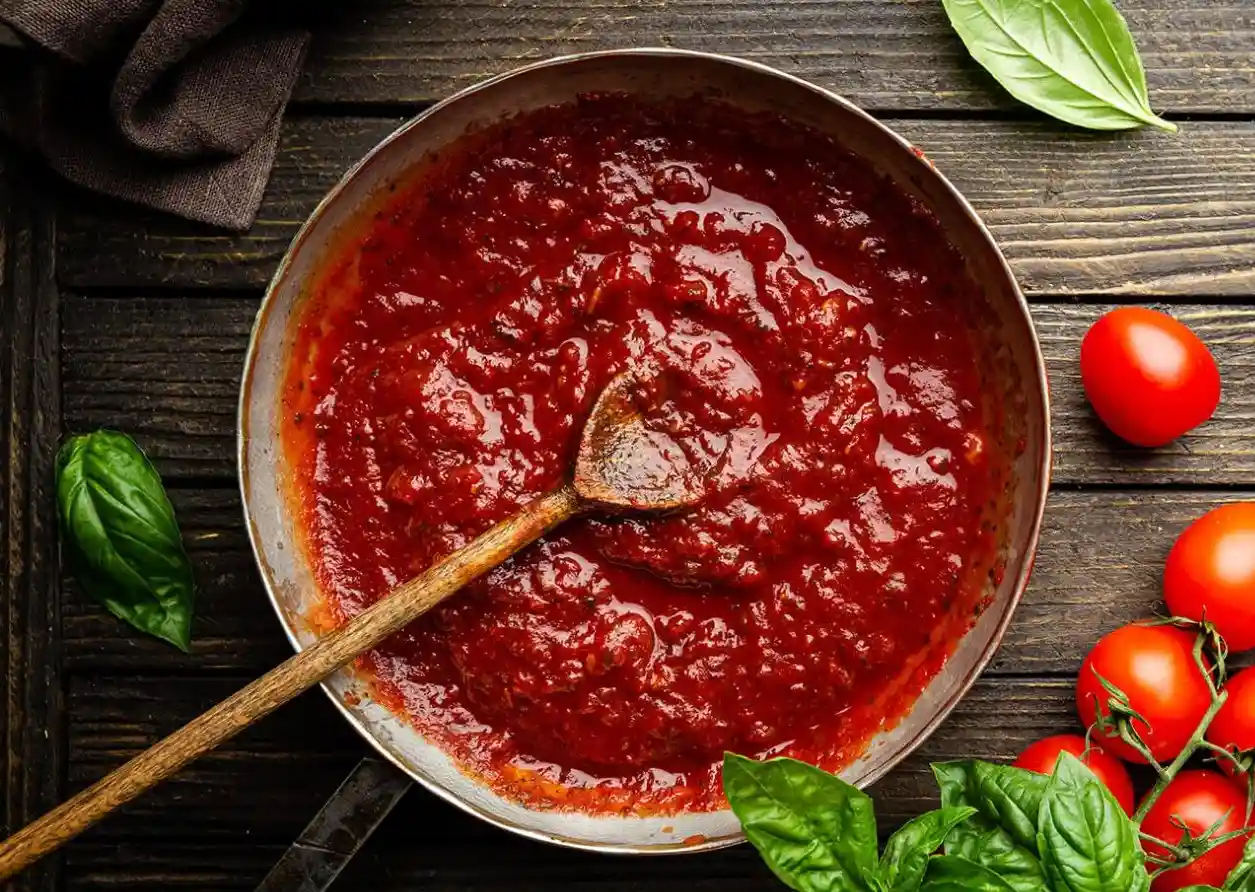 INGREDIENTS
It is prepared using a home recipe from tomato paste, sugar, salt, apple vinegar, citric acid, together with 7 different types of spices and herbs, carefully selected to reach a great taste of a true homemade ketchup, combined with different flavors. The product is filled in glass bottles. It is sterilized, using no preservatives and has
shelf life of 24 months.

INGREDIENTS
The Porcini mushrooms are collected by hand mostly from the mountains close to Stara Zagora. The processing of the mushrooms is made by multilevel control of experts, who carefully examine the raw material. This gives no chance to mixing the mushrooms with doubles. Porcini mushrooms are not washed in water, they are cleaned one by one by hand. They are cut in cubes, fried in friers, salted, put in cans with sunflower oil and sterilized at a 121⁰C. The shelf life is 36 months.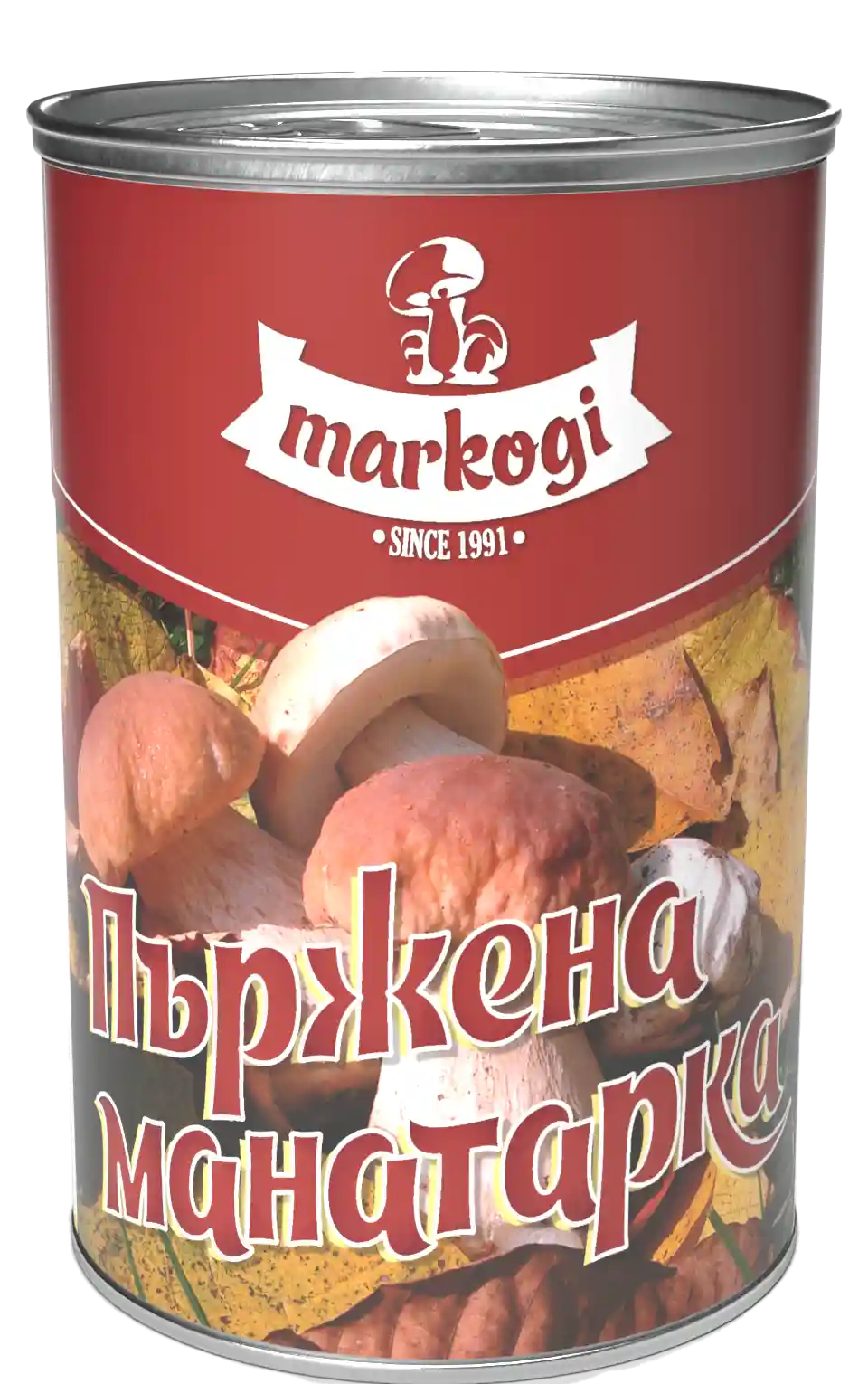 INGREDIENTS
Roasted, peeled, grinded eggplant, roasted, peeled, grinded red peppers, tomato paste, sunflower oil, apple vinegar, garlic, parsley, salt.
INGREDIENTS



Roasted, peeled, grinded eggplant, roasted, peeled, grinded green peppers, sunflower oil, salt, garlic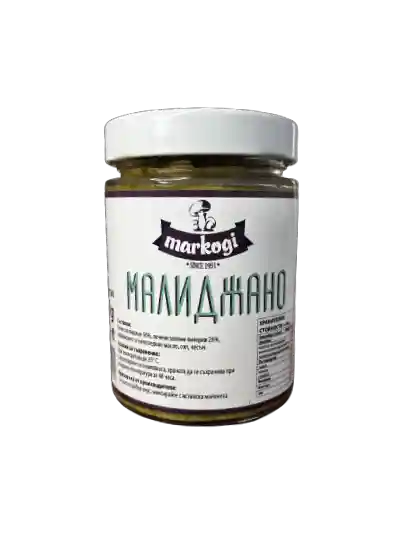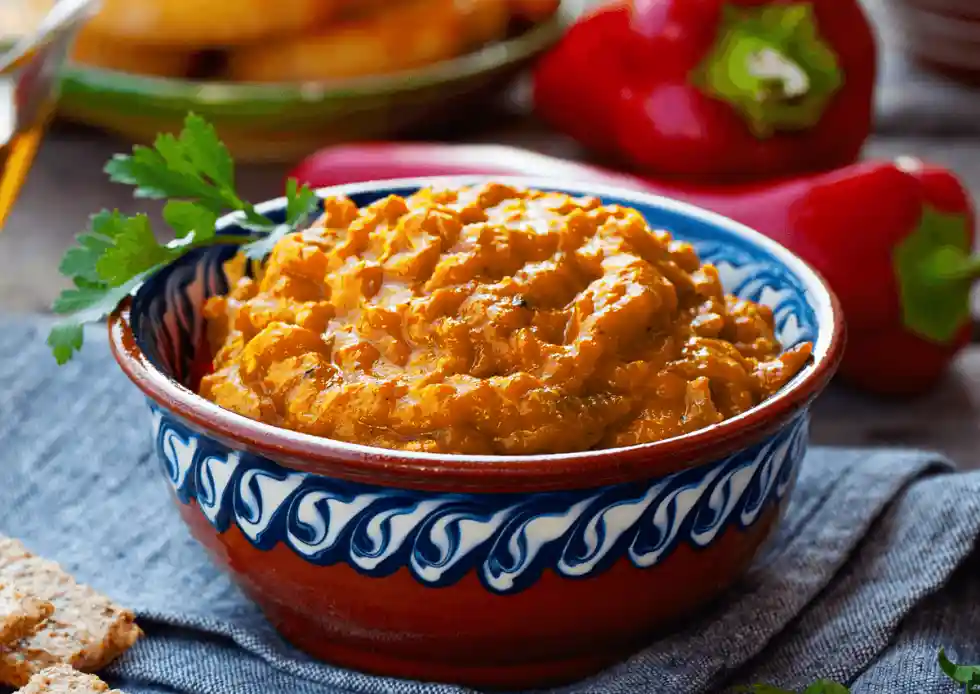 INGREDIENTS
Roasted, peeled, grinded red peppers, roasted, peeled, grinded eggplant, tomato paste, carrots, onion, sunflower oil, salt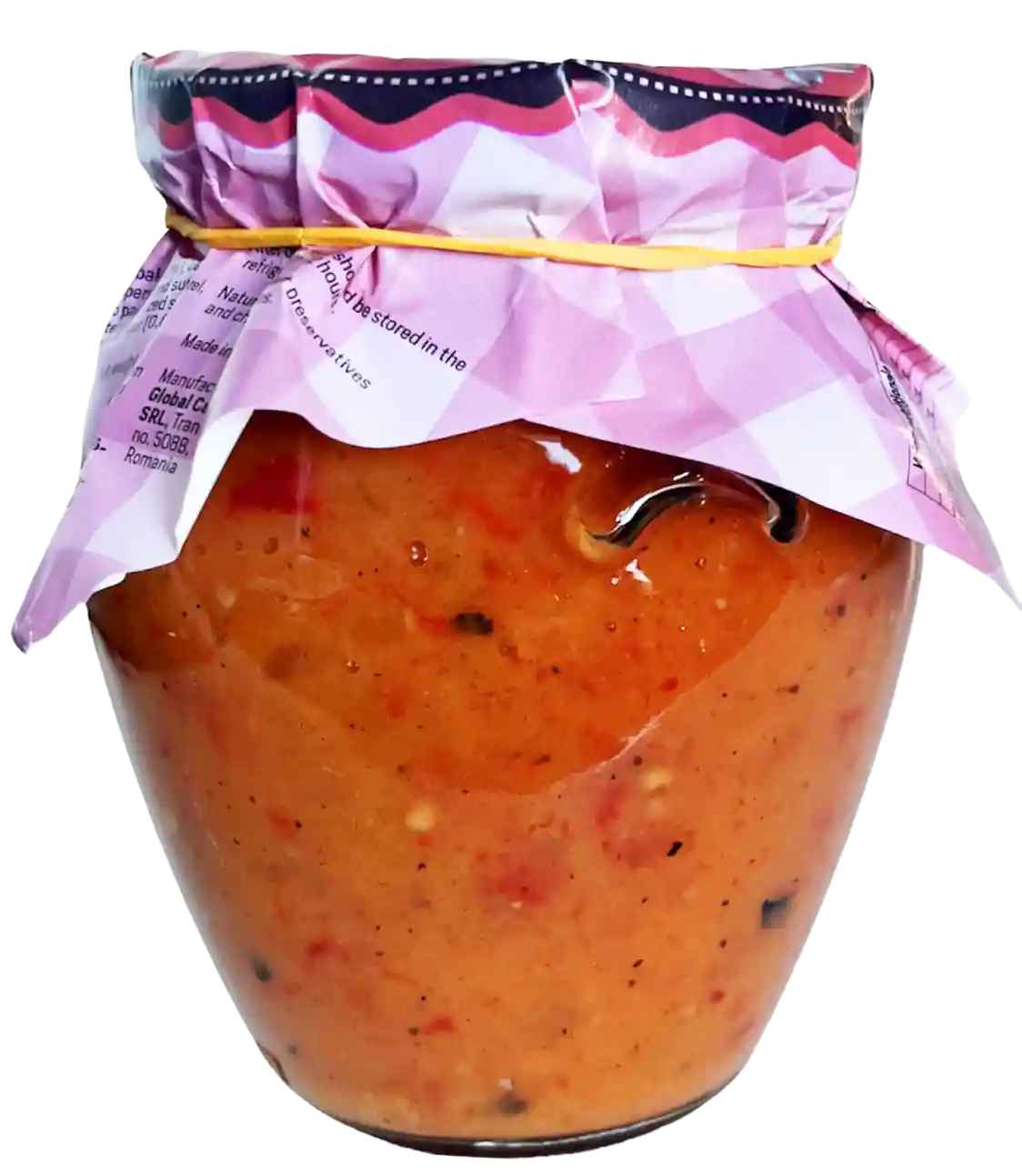 INGREDIENTS
The eggplant is sliced, grilled and set to rest in marinade. After that it is seasoned with spices, placed in glass jars and filled with sunflower oil.
INGREDIENTS
It is prepared following a traditional Abkhaz-Georgian recipe, consisting chili, garlic, fennel, fenugreek, basil, coriander, savory, salt, water. Rich in flavor and hot sauce, which can be a perfect companion to any table.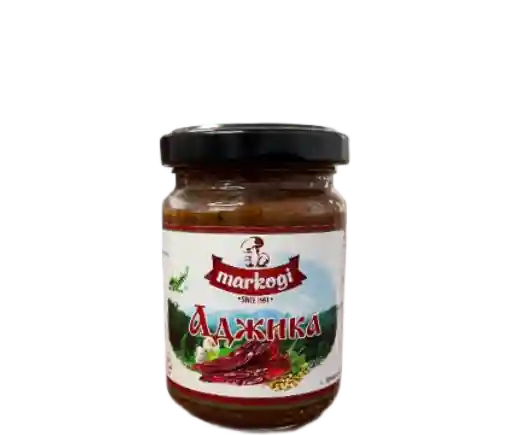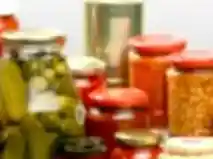 We make products using our clients' recipe, package and or private label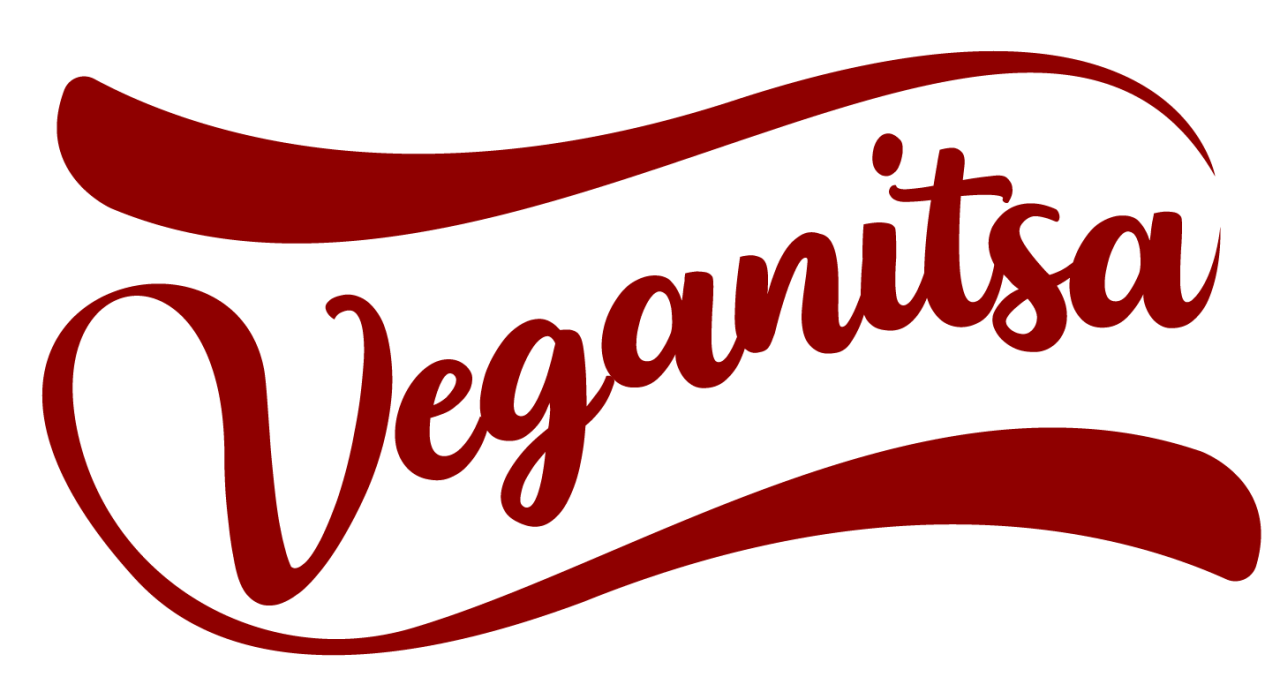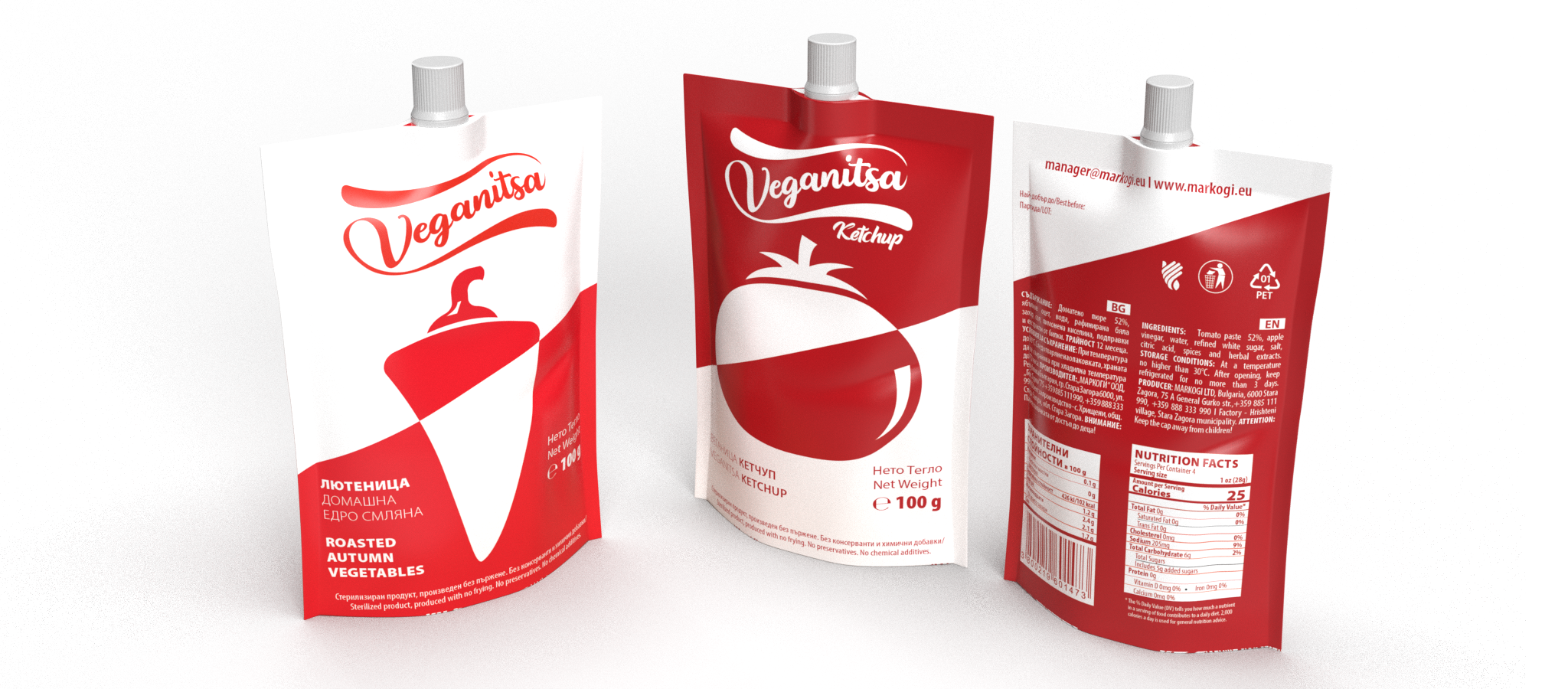 For our clients who are always on the road, love barbeque or just want a sandwich in the open air, even for climbers, we offer Veganitsa – Ljutenitsa (roasted Autumn vegetables) and ketchup in 100 g sterilized pouches.
VEGANITSA – Always a part of you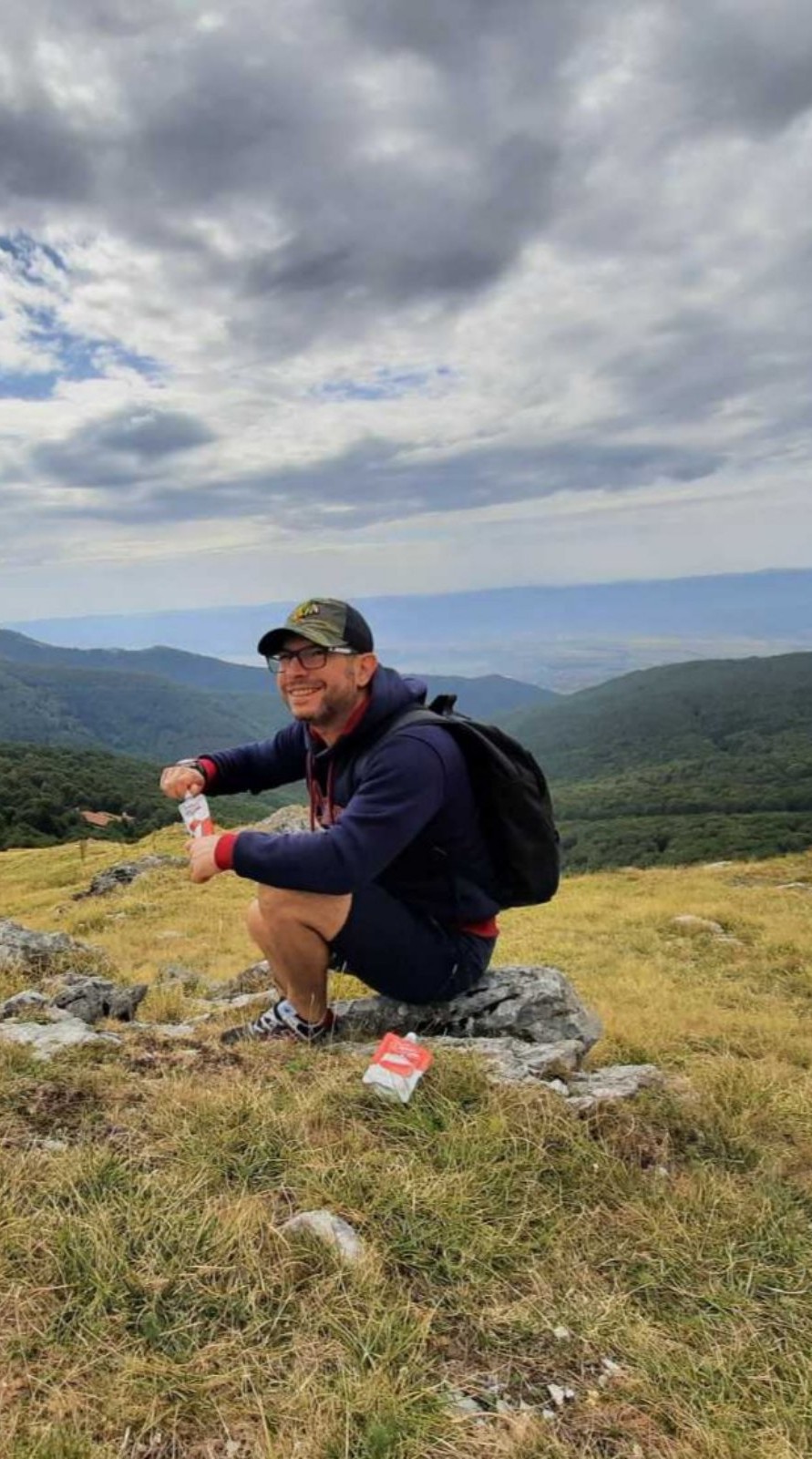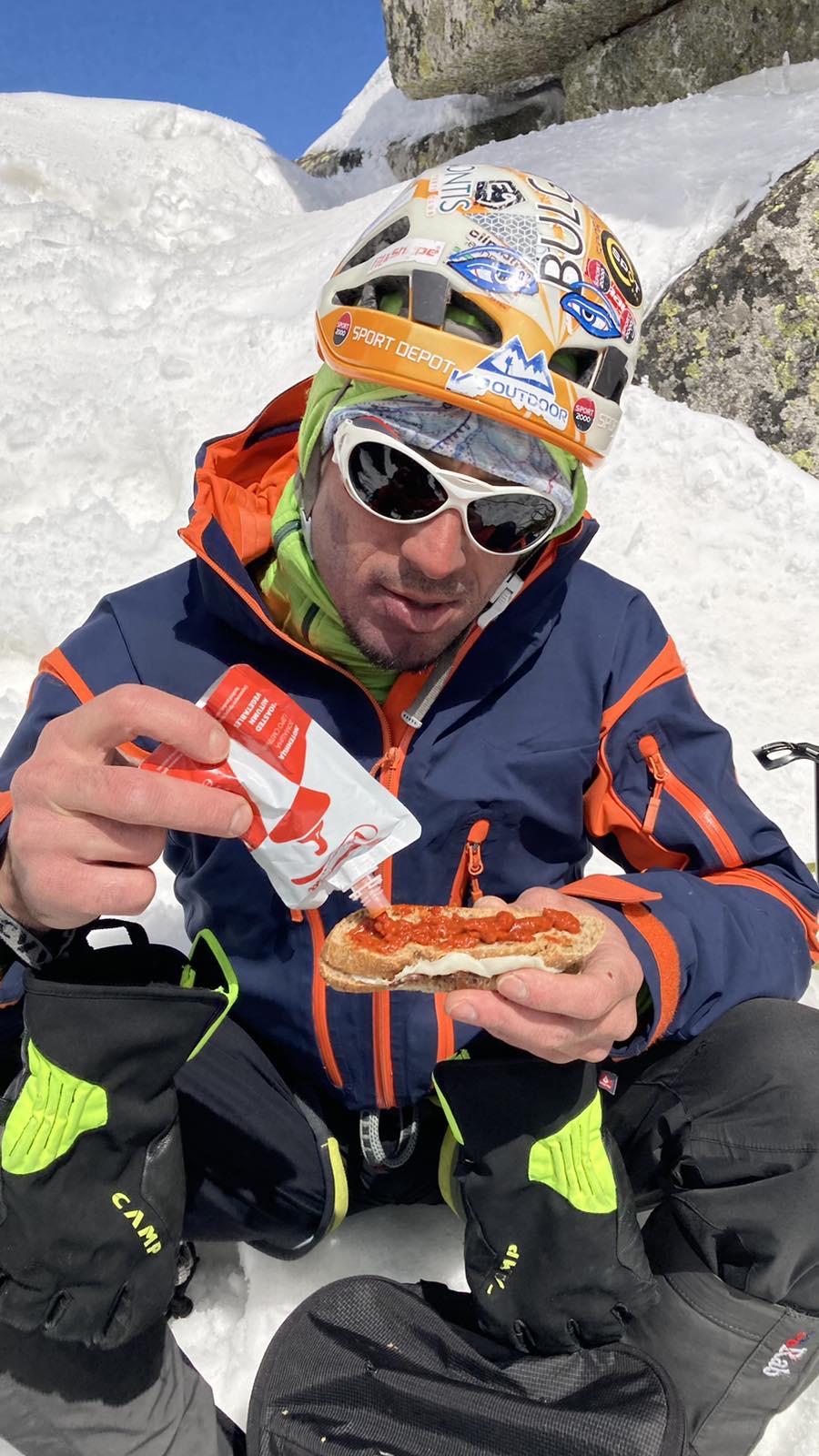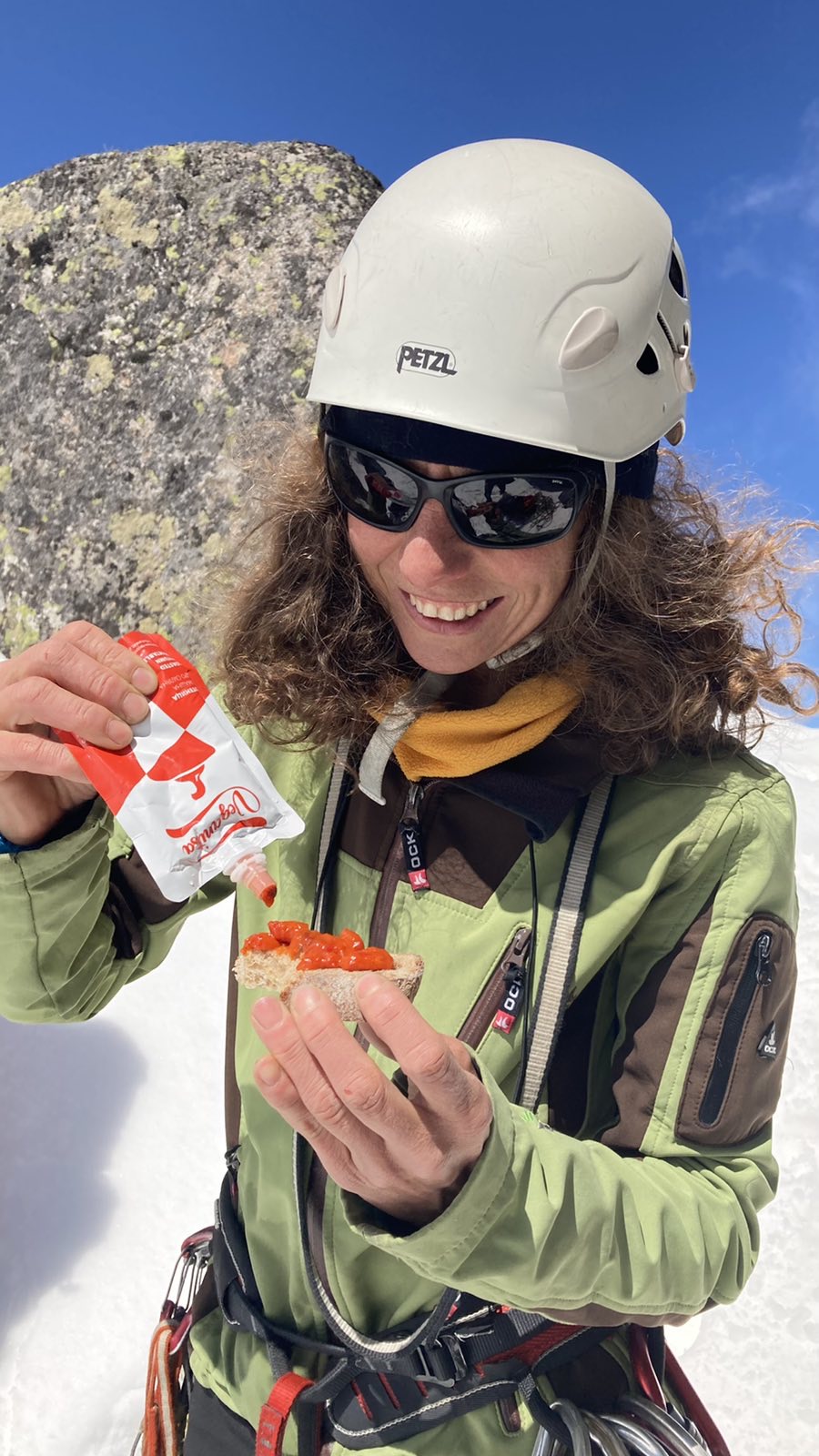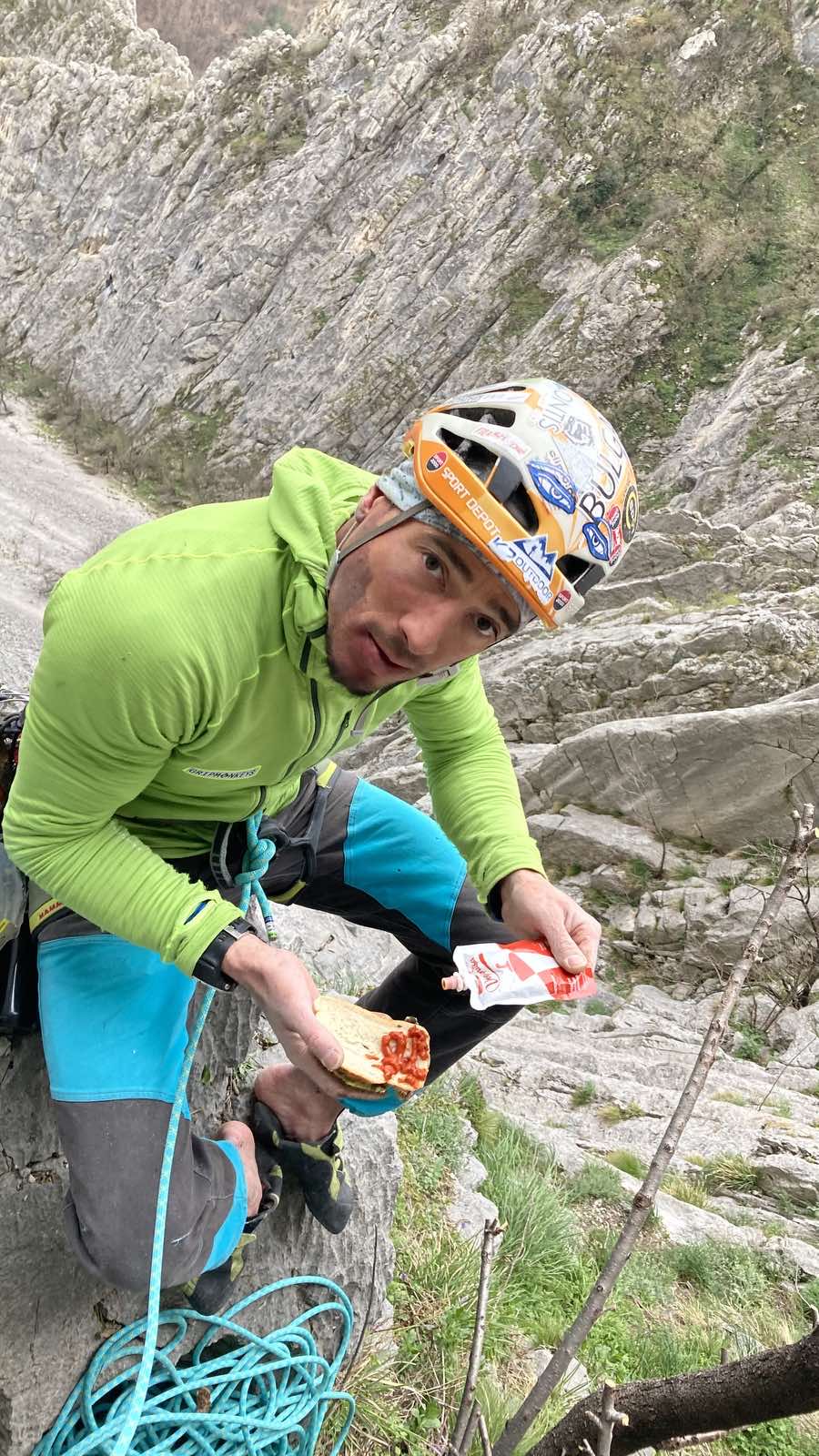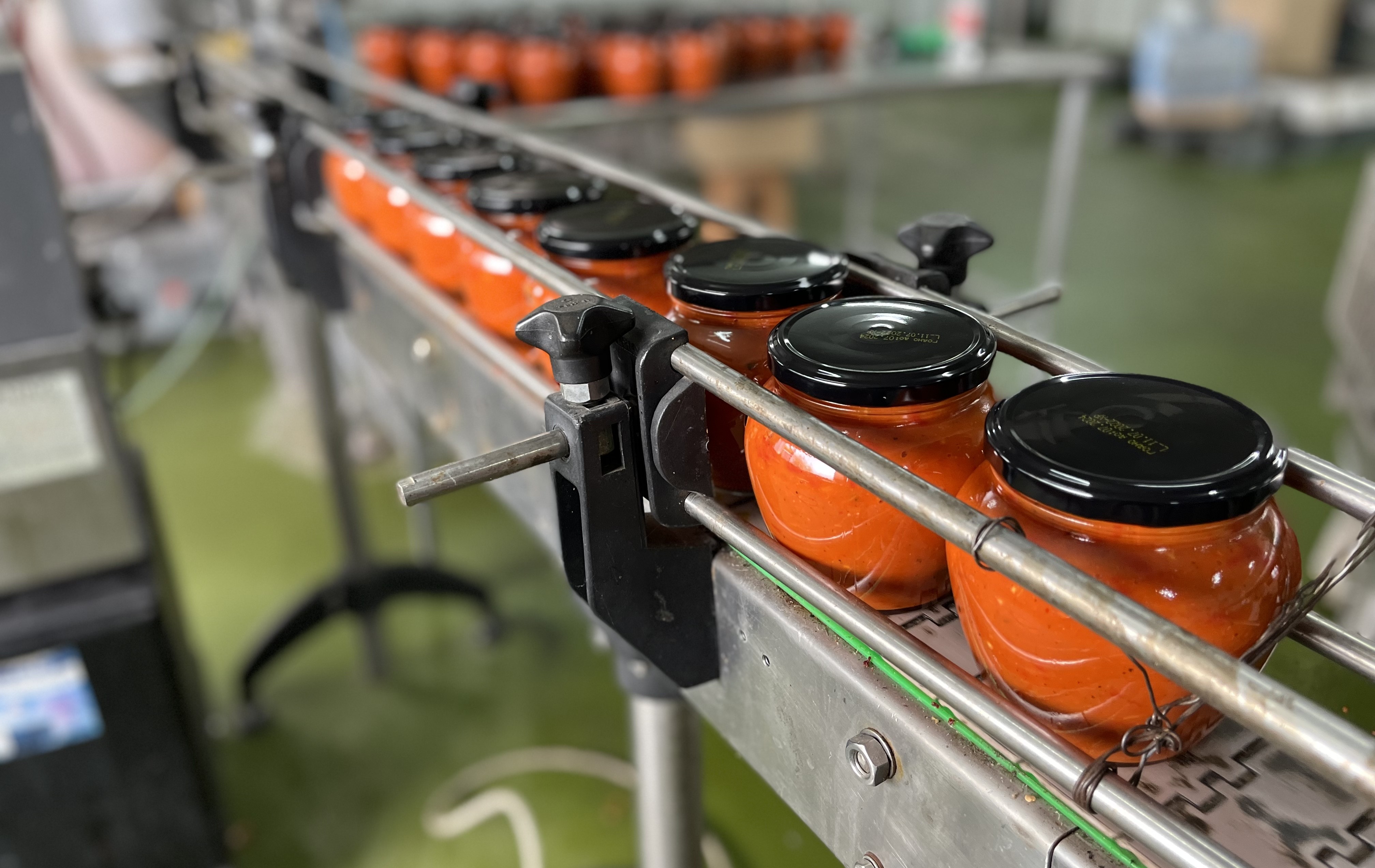 In order to preserve the natural flavor and the vitamins of the vegetables, our highly qualified technologists have implemented a technology where the processing is easy on the raw material. It keeps the color, smell and taste of all ingredients.                                                            
Certificate for registration of a facility for production of canned vegetable, fruits and mushrooms № 6/02.08.2011г.,  reg. № 24020006.

Our proven control system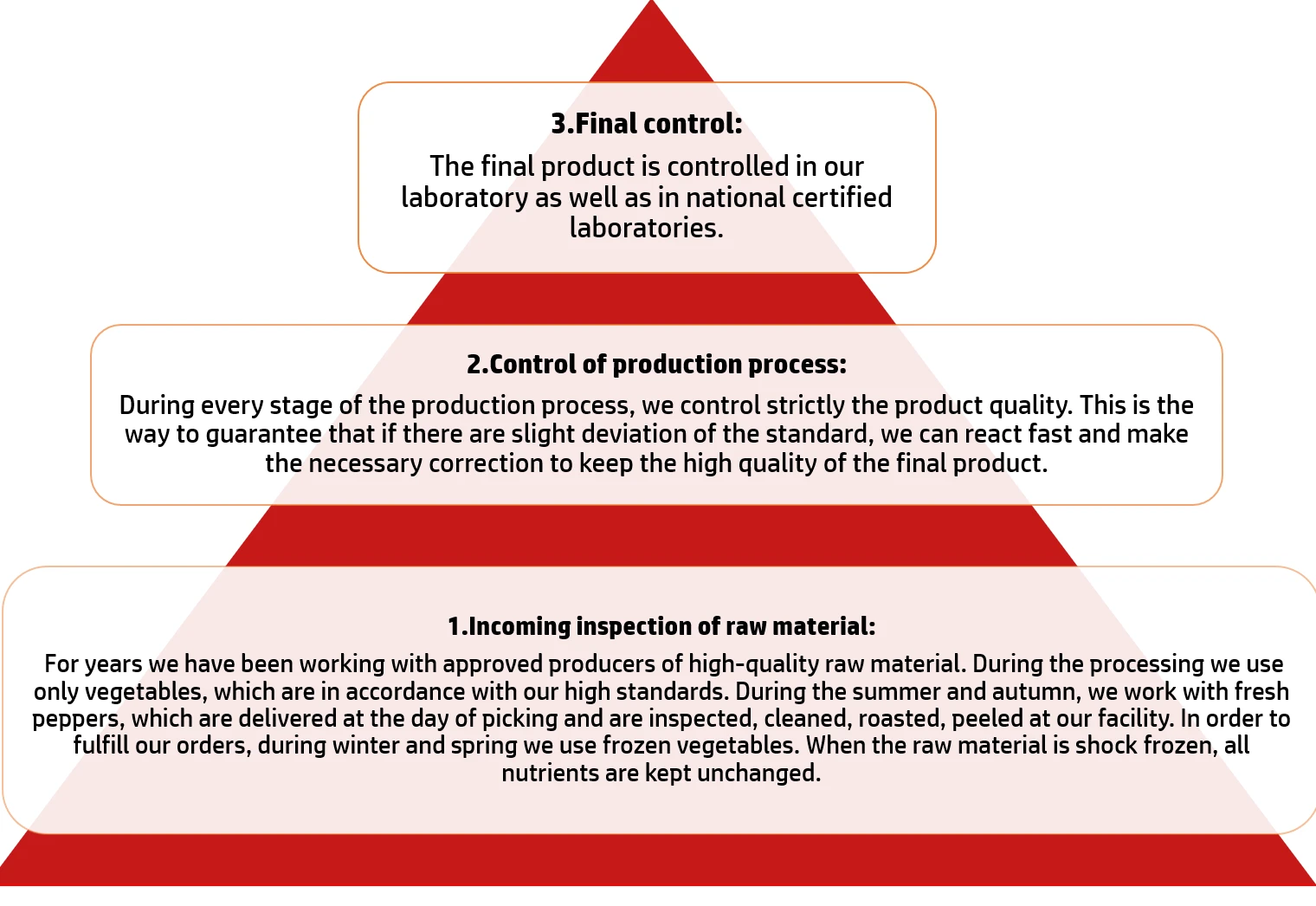 Phone:  +359 885 111 990
              +359 888 333 990

e-mail:  manager@markogi.eu
Office address:
75 A General Gurko str.
6000 Stara Zagora, Bulgaria 
Factory address:
Sluncheva 2 str.
6050 Hrishteni village, Stara Zagora minicip.
Bulgaria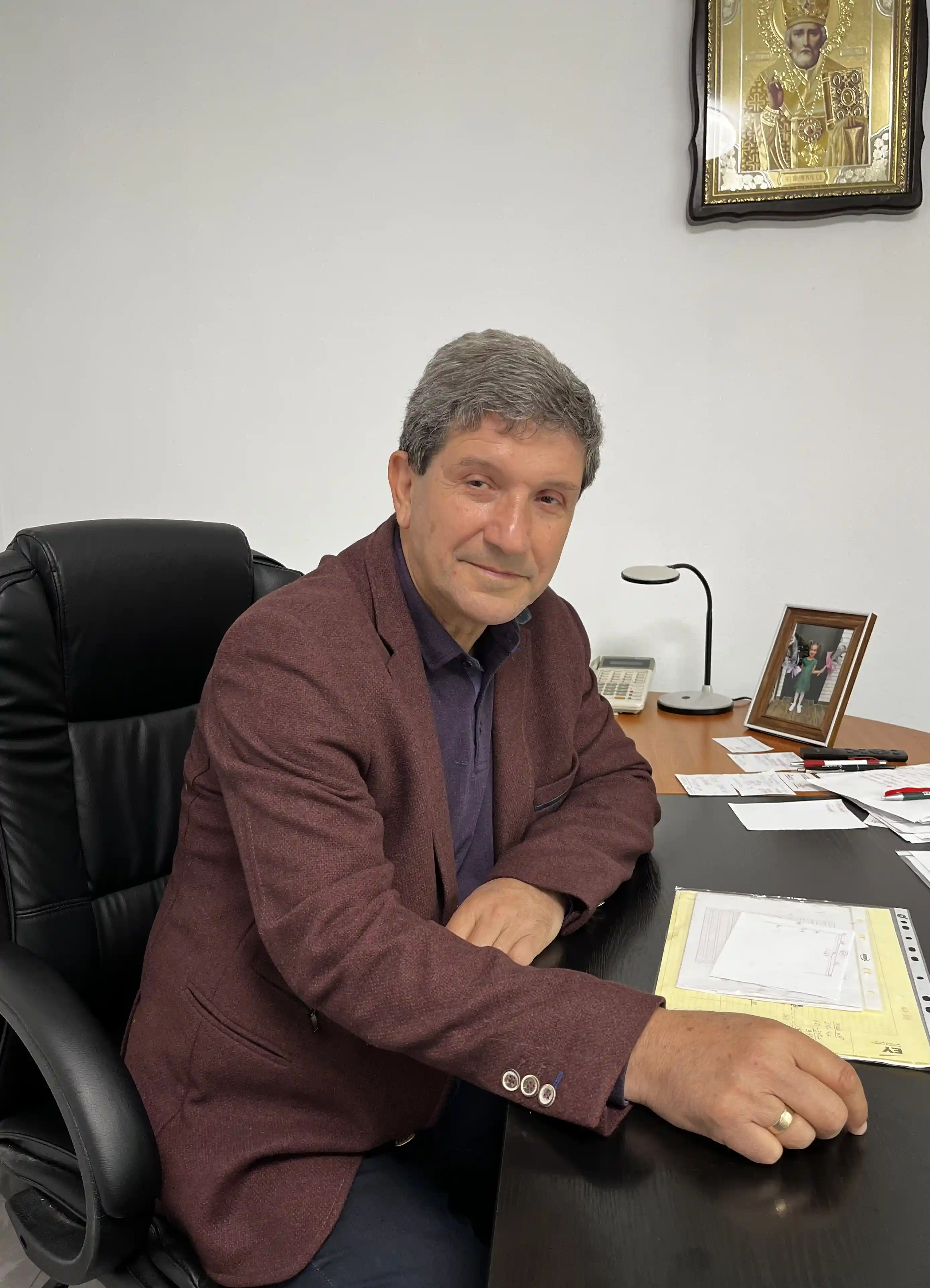 Nikolay GADJEV
MANAGER
Many years of managerial and entrepreneurial experience. A degree in Electrical engineering and Economics. Nikolay GADJEV is founder of the company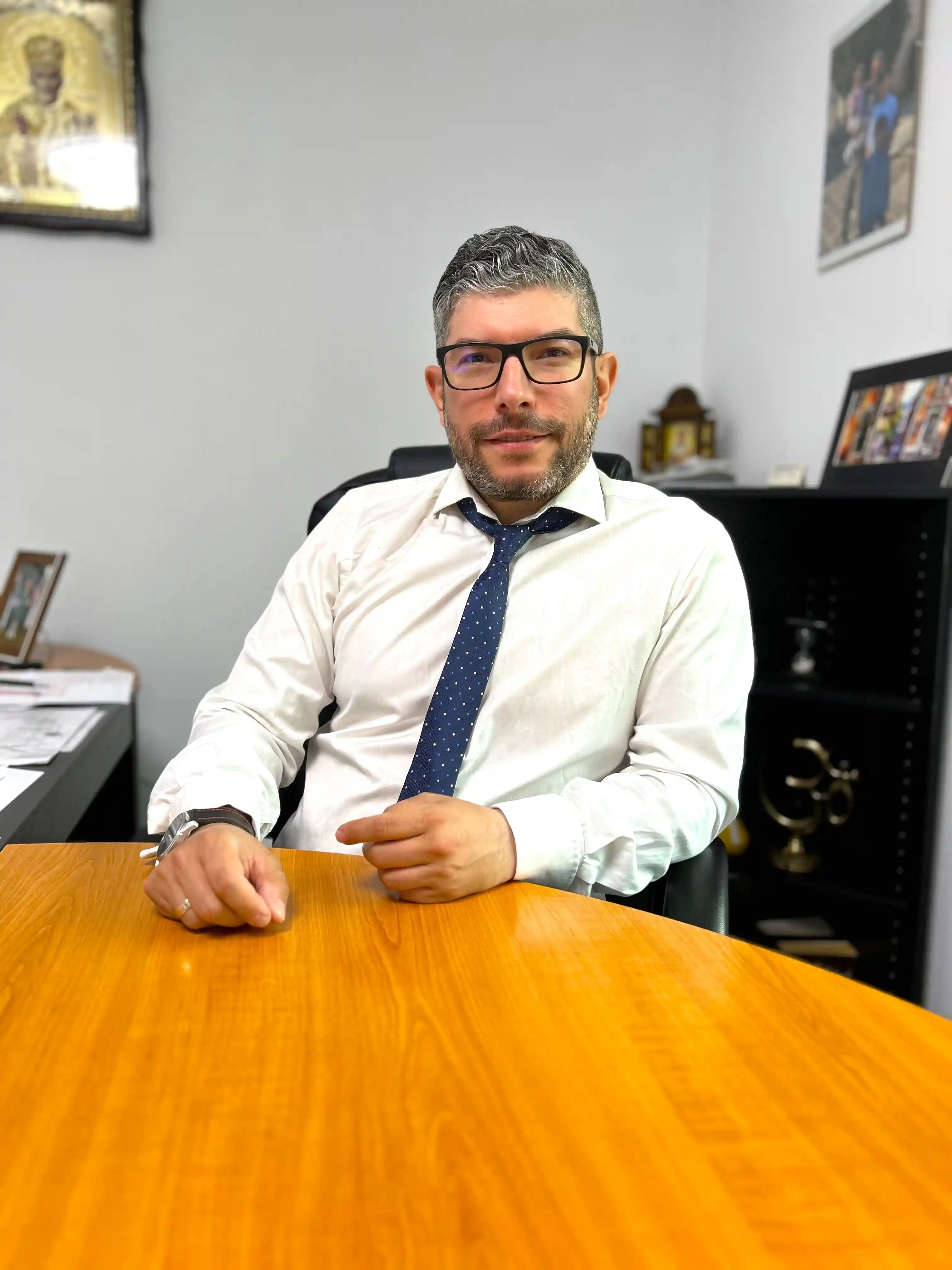 Ognian GADJEV
MANAGER
A degree in Economics and French from Lake Forest College in Chicago, USA. Internships and specializations from Paris, Chicago and Tokyo. He became part of Markogi in 2005 
Petar DELCHEV
CHIEF TECHNOLOGIST
A part of the company since 1995. He makes sure the production process remains at the highest level. .
Nikolay MIREV
TECHNOLOGIST
A part of the company since 2015. He takes care of the quality of the production as well as the well being of all machineries
Trayan NEDYALKOV
TECHNOLOGIST
Stela GALIONOVA



OFFICE MANAGER